The Geek's Guide to Dating by Eric Smith (pub date 12/3/13)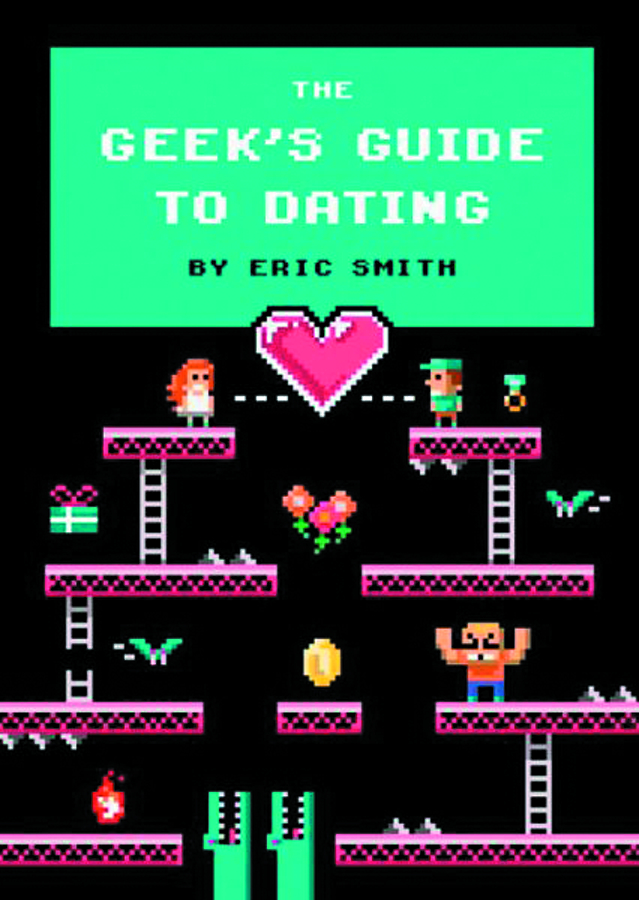 "Let your geek flag fly, because someone will salute it."
If pop culture has taught us anything in the past few years, it's that it's cool to be a geek. We may have gotten picked on in grade school for liking D&D and comic books, but now finally, geek culture is in. The immense popularity of events like ComicCon and E3, along with endless blogs and podcasts dedicated to all things geek, are proof that geeks are hip and are here to stay!
But while geekiness is awesome, it also presents certain challenges, especially when it comes to dating. It's hard to find that special someone who not only accepts your dorky quirks, but shares them too. Lucky for you, The Geek's Guide to Dating is here to help!
The Geek's Guide is a pocket-sized wonder of a how-to book written for geeky guys who want to get in on the dating scene but aren't sure how to get started. It's written primarily for (straight) men, but geeky girls will definitely appreciate the humor and might even find some useful advice themselves.
Author Eric Smith starts by helping the reader (aka "Player One") identify what kind of geek he (or she) is. A tech geek? An academic geek? A pop culture geek? Each has its strengths and weaknesses when it comes to dating. From then on, Smith guides Player One through the ins and outs of dating, from asking someone out to handling a breakup.
The Geek's Guide is loaded with useful tips on grooming and wardrobe, suggestions for a first date location, and helpful hints to help Player One decide when it's time to take the relationship to the next level…or when it's time to say goodbye. Smith's tone is friendly and lighthearted but never patronizing, and his advice is relevant and realistic. The adorable 8-bit style illustrations and funny references to video games, movies, and comic books are an added bonus. One of my favorite sections is a list of geek-worthy songs to get Player One pumped up before the big first date.
If you're looking for an accessible guide to dating and relationships that's just as nerdy as you are, this is the book for you. Or if there's a geek in your life who is hoping to meet a "Player Two" but needs a gentle push, get him The Geek's Guide to Dating. I can think of several people I'd like to give it to this holiday season. Maybe I'll tell them it's from Santa.